Peran Hisbah Dalam Mekanisme Pasar Islami
Abstract
Market mechanisms become the best mechanism in a market economy to achieve equilibrium price and provide justice to the market agent, assuming all market agents act in a reasonable and fair. Hisbah has been there since the beginning of islamic civilization and its role in the sustainability of a market economy that time and preserved by some as a modern Islamic state as one of the institutions of state authority that has broad authority in his duties. Knowing the role of hisbah institutions in the Islamic market mechanism is the purpose of writing this article. Discussion using qualitative descriptive method based on a content analysis of related literature. The conclusion obtained is hisbah institutions have an important role in the mechanism of the Islamic market because its economic functions aimed to maintaining that market agents act in a reasonable and fair, as well as to maintain prices in equilibrium when the natural conditions become abnormal.
Keywords
Hisbah, Islamic Economics, Islamic Market Mechanism
Refbacks
There are currently no refbacks.

Iej visitor Statistics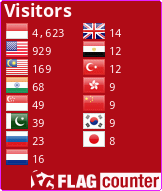 This work is licensed under a
Creative Commons Attribution-NonCommercial-ShareAlike 4.0 International License
.