Asuransi Perspektif al-Qur'an
Abstract
Insurance is an adaptation word of the various languages. Dutch language "Assurantie" means assured, Italian language "insurensi" and assurance in English means a guarantee. In Arabic the insurance referred to at-ta'min means of protection, security and freedom from the fear. In this paper, the author will discuss thoroughly Insurance in the perspective of the Qur'an, on Insurance Legal Foundation, an Islamic insurance concept (Sharia Insurance) as well as various opinions Ulama on Insurance.
Keywords
Insurance. Claim, Syari'ah Insurance, Tabarru', Ta'awun, Takaful
Refbacks
There are currently no refbacks.

Iej visitor Statistics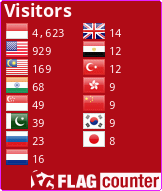 This work is licensed under a
Creative Commons Attribution-NonCommercial-ShareAlike 4.0 International License
.